Join Our Next Knit-Along!
We are gearing up for our next Knit-Along!  For this next project, we'll be knitting the 1898 Hat, one of the free patterns suggested for the Seamen's Church Institute Christmas at Sea program.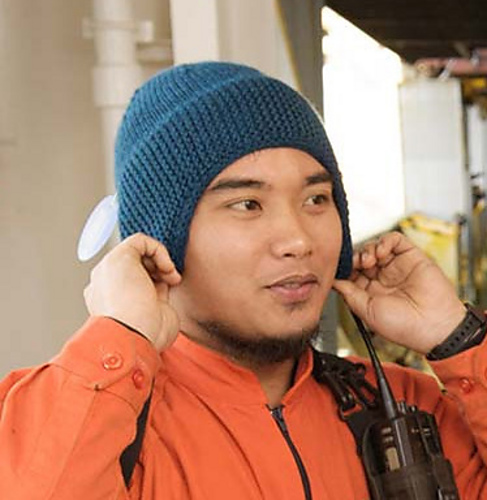 A little bit about Christmas at Sea: Since 1898, during the Spanish American War, volunteers of the Seamen's Church Institute have knitted, collected, packed, and distributed gifts to mariners who are miles away from home during the holidays. The gift consists of a handknit garment, a personal letter, and information on SCI's services for mariners. In addition to this, SCI also includes several useful items like hand lotion, lip balm, and toothbrushes—things difficult to come by when working long stretches on the water.
About the project: The construction of this hat was inspired by one pictured in a magazine published around 1910. Knitting the headband side to side provides a double layer of garter stitch to keep the ears warm, and allows for easy shaping of the earflaps. The edges of the headband are folded together along a slipped stitch seam, and picked up together to finish in the round. The hat has plenty of depth so it can be pulled low on the forehead, and the earflaps will naturally cup around the ears to keep them warm.
Materials Needed: 200 yards of a machine-washable yarn (we recommend 1 strand of our superwash + 2 strands of our acrylic, wound together)
Casting-On: We will be casting on for this project on Monday, August 24th at our weekly Knit & Crochet Night, and as usual, once you register for this Knit-Along (below), you'll receive 15% off of the yarn for this project.  Once you finish your hat, you may drop it off at Yarnia and we will send it off to the Seamen's Church Institute for you.
(yes, there is a crochet version available, too!)
If you're not interested in knitting along to the 1898 Hat, but would still like to continue to receive updates about our knit nights and/or future projects, I'd recommend joining our FB event, as I'll continue updating this even as our projects change, and you'll receive notifications when there is any Knit Night or Knit Along-related news.
Even if you aren't working through this pattern with us, you can still bring whatever project you ARE working on to our Knit & Crochet Nights and enjoy some company with your fellow Yarnia neighbors!  Hope to see you on Monday!